Free Newsletter
Free Newsletter and/or The Painkiller Report
Get the Free Natural Withdrawal Support Formula FREE, when you sign up for the Email Newsletter. Absolutely Free!
On this page you can do two things, Sign up for the Free Newsletter.  Get the newsletter but if you really want to get off painkillers, get the report. I know how hard it is to get off of painkillers, because I have tried myself and failed. It was only after getting on Suboxone Therapy that I was able to get off and stay off. The report has all the resources needed to save you HUNDREDS of dollars on your prescriptions and time in searching for doctors. Trust me this WILL help.
We have a short email newsletter course about pain killer and opiate addiction. I talks about getting off the painkillers, the #1 key that helps all addicts, it talks about the support needed by the loved ones, and much more. Sign up, It's FREE. You can unsubscribe at anytime you would like.
Free 7 Day Newsletter
Privacy Notice:
We Promise we will never give your
email address out to anyone.
We Don't like Spam
Either
The second thing you can do is buy
The painkiller Report – How to get off of painkillers only $14.97

I have put together a document called "The Pain Report: How to get off of Painkillers". It is a compilation of resources I put together to help you find doctors near you do who use buprenorphine treatment that you can afford. I sell this report for only $14.97 and will help you save time, money and frustration when trying to find a doctor to help you get off the painkillers. If you're addicted to Painkillers this report can help you.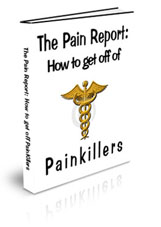 For $14.97 you will get…
My report that is regularly updated with the most CURRENT information available.
A system that

doesn't involve

long-term inpatient rehab.
My Story of trial, failure, and then success.
The links to

get free drug cards

that will

save you HUNDREDS of dollars

.

Super Easy Step by Step instructions

so you can do this today and be off the drug as soon as tomorrow, or you can do it

when YOU are ready

. It's up to you.
The list of

questions you NEED to ask before signing any paperwork,

in order to make sure you

save thousands of dollars

, and make sure there are no hidden fee or charges.
I give you the resources to find treatment facilities that use buprenorphine.
I give you the resources to find the closest professionals near you, who use buprenorphine and want to help you.
I give you the resources to find the closest counselors/therapists who work with this treatment program.
I give you the resources to find to get financial assistance if you don't have insurance.
I give you the resources to find the closest pharmacies that stock buprenorphine.
I give you the resources to find ongoing help and support for aftercare.
Resources with real patients success stories, in writing, in video and on youtube.
Lists of online forums and support groups for all you internet junkies. 🙂
The knowledge that I, Myself, within 24 hours of getting a hold of a doctor, have done this method and

I am still clean

from pain killers, with

NO CRAVINGS at all and NO DESIRES,

The Knowledge that many others like yourself have done the same method, are clean and are still clean, by doing the same method I outline in my report. You are NOT alone.
Even if you have tried over and over and failed, this method can work for you.
You also get something, personal from me, that you will only know about after you get the report.
What you will not get:
A bunch of mumbo jumbo, mantra, or weird stuff.
Old out dated, out moded methods for getting off drugs.
A bunch of re-hashed old used up junk.
A bunch of BS.
Pain killer withdrawal is excruciatingly painful and severe, learn how to avoid that by getting my report.
For your safety, I am a Paypal verified seller. I have conducted hundreds of sales though Paypal-(can be verified through Paypal), and I will not have access to your credit card information.
Upon successful completion of a payment you will have IMMEDIATE access to the report for download, and you will also recieve a confirmation email with another download link for downloading at a later time if you need.
I look forward to helping you and hearing your success story from the ravages of painkiller addiction.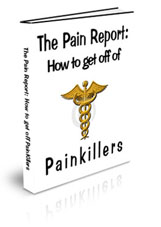 The Pain Report: How to get off of Pain Killers
P.S.- In case you're nervous about ordering from somebody you don't know, I want to reassure you that you're not dealing with some fly-by-nighter. I am an easy-to-find computer consultant in San Diego. I just want to help people get through what I have already been though, as easily as possible.
Let me ask you this: You can go research the internet and try to find all the stuff in my report. You can spend hours or days trying to find it all, and still not find it, and you would spend hundreds of dollars more on treatment, or would you rather save that money by spending only $14.97 ? If you would rather save the hundreds of dollars then just buy the report. It's only $14.97 and comes with a money back guarantee. You can't lose.

One Response to "Free Newsletter"
To Leave a NEW Comment Click HERE, or scroll to the BOTTOM
Or Read Newest Comments Below: