The Solution
How To Get Off Painkillers
I want to talk to you about how to get off painkillers and the solution I found that helped me to get off of them, but I am also going to tell you some things you need to know that websites DON'T tell you, such as how to get it and how to find a doctor who is allowed to use it. That's right, not all doctors are certified to handle this medication, but I will tell you all about that down below.
The Solution I found to getting off of Painkillers without the painful and disabling withdrawal is a medication called Buprenorphine, Buprenorphine has several brand names such as Suboxone® and Subotex®, but Buprenorphine is the main name.This medication has at times been called "a Miracle Drug" because it makes it so easy to get off of opiates. It is being used with great effect for opiate/painkiller addiction treatment, and making follow up treatment even more successful.  With the use of buprenorphine recovery rates are up and occurance of relaspe is down.
Outpatient Buprenorphine treatment is also a very cost effective treatment especially for those without insurance. Consider this, for treatment in a facility in California for one person with an opiate dependence, it can cost anywhere from $10,000 up to $40,000. Whereas if a person were to go with outpatient Buprenorphine treatment it would cost approximately $200 for one months worth of buprenorphine, and about$200 for outpatient after care treatment. One could go even more cost effective by joining a 12 step program instead of an outpatient counseling program.
This is a great and can be an affordable way for someone to get the treatment they need, especially if they need to be able to continue working while going thru detox and have a day to day life they just can't skip out on for a few weeks to get clean. Read below regarding pricing, as it varies from doctor to doctor.
The perfect Solution for me was buprenorphine , and it worked very well for my need to get off of my pain pill addiction, and allow me to continue with day to day business.
Here's a list of some of my experiences:
It stopped the withdrawal pain in my muscles and joints within 30-60 minutes of taking it.
I didn't have any anxiety from withdrawal within 30-60 minutes of taking it.
I didn't have any depression from the withdrawal within 30-60 minutes of taking it.
My mood and emotional state did a complete 180-degree turn after taking it. I was happy. I felt great. I felt like it had given me my life back just as my doctor said it would. Seriously. I had not felt this good in several years. In fact, I hadn't felt that good since BEFORE I ever started taking Vicodin.
The anxiety of leaving the house and going to work disappeared, almost instantly, so that I could go back to work and be productive. In fact, I have been so productive since being off the Vicodin and being on the buprenorphine that I am able to work almost 7 days a week.
The whole experience was as if I had never been addicted to pain pills at all, and the clock was turned back to a time before I started taking it.
My overall experience was very good and I recommend it to all who seek to get off of pain pills.
The part they don't tell you…
There are a few things you need to know in order to get this medication, and it isn't the easiest thing to get because of rules and regulations.  I will be going over ALL of this in a moment. I am also going to tell you how to go about finding a doctor, who has room in his program, and about finding one who isn't going to charge an arm and a leg for treatment. So there are several things you need to watch for and I am going to go into them here.
Knowing what the medication is, is a good start, but you need to know a few other things about getting a doctor and being put on it. You can't just get it from any doctor, not all doctors know about this medication and not all doctors will use this medication even if they know about it.
Doctors you can get buprenorphine treatment from have to have a special certification to be able to use it for opiate abuse treatment. Specifically only physicians with a special "X" number issued by the DEA(Drug Enforcement Agency) may prescribe it for opioid addiction treatment.  The trick is finding one of these doctors.
Next, thedoctors certified to use this treament are LIMITED to treating only 30 patients at any one time with this medication, due to the DEA regulations. So even if you find a doctor near you, you have to find out if they have room in their treatment program to allow you in. Many of these private practices that use outpatient buprenorphine treatment are full with people for this type of treatment.  This treatment can last several months to several years per person, so getting on a waiting list can be a bummer. Want to know how to bypass this? Read on.
While above I quoted approximately $200 for medication and $200 per month for in office outpatient treatment, that was an average for a area in California. I paid quite a bit less than that for my treatment in San Diego, in fact I paid $50 for induction, $35 copay for medication each month, and a $150 package for 3 treatment sessions, with the treatment sessions being once a month. I was also in a 12 step group and still am today.  I did my research and hunted around and found a great doctor that didn't want my first born son for this treatment. You shouldn't have to pay absorbitant rates to get off of the pain killers, and I feel anyone addicted should be able to get the help they need and deserve for a relatively fair price.
Finding an affordable doctor or treatment program can be a hard part because most professionals in private practice are for-profit businesses.  America's free enterprise system allows these professionals to charge what they feel is fair or what they feel the treatment is worth and it is up to the individual physicians to accept or not accept private insurance. So some of these doctors will charge an arm and a leg for this treatment, because they can and they know people are DESPERATE to get off opiates, and people will pay to get off of them too! I needed the help, I paid for it, it worked and I am happy that I found this solution and I was even happier to be able to afford it.
Private practice doctors can charge anywhere from $75 for initial visit(Induction) up to $2,500 for initial visits with monthly follow ups costing anywhere from $60 to $600 per month. Now its starting to get a little expensive right? Unfortunatly, this is how private practice works sometimes.
I have put together a document called "The Pain Report: How to get off of Painkillers". It is a compilation of resources I put together to help you find doctors near you do who use buprenorphine treatment that you can afford. I sell this report for only $14.97 and will help you save time, money and frustration when trying to find a doctor to help you get off the painkillers.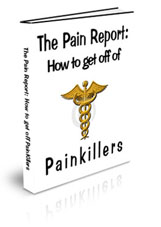 For $14.97 you will get…
My report that is regularly updated with the most CURRENT information available.
A system that

doesn't involve

long-term inpatient rehab.
My Story of trial, failure, and then success.
The links to

get free drug cards

that will

save you HUNDREDS of dollars

.

Super Easy Step by Step instructions

so you can do this today and be off the drug as soon as tomorrow, or you can do it

when YOU are ready

. It's up to you.
The list of

questions you NEED to ask before signing any paperwork,

in order to make sure you

save thousands of dollars

, and make sure there are no hidden fee or charges.
I give you the resources to find treatment facilities that use buprenorphine.
I give you the resources to find the closest professionals near you, who use buprenorphine and want to help you.
I give you the resources to find the closest counselors/therapists who work with this treatment program.
I give you the resources to find to get financial assistance if you don't have insurance.
I give you the resources to find the closest pharmacies that stock buprenorphine.
I give you the resources to find ongoing help and support for aftercare.
Resources with real patients success stories, in writing, in video and on youtube.
Lists of online forums and support groups for all you internet junkies. 🙂
The knowledge that I, Myself, within 24 hours of getting a hold of a doctor, have done this method and

I am still clean

from pain killers, with

NO CRAVINGS at all and NO DESIRES,

The Knowledge that many others like yourself have done the same method, are clean and are still clean, by doing the same method I outline in my report. You are NOT alone.
Even if you have tried over and over and failed, this method can work for you.
You also get something, personal from me, that you will only know about after you get the report.
What you will not get:
A bunch of mumbo jumbo, mantra, or weird stuff.
Old out dated, out moded methods for getting off drugs.
A bunch of re-hashed old used up junk.
A bunch of BS.
Pain killer withdrawal is excruciatingly painful and severe, learn how to avoid that by getting my report.
For your safety, I am a Paypal verified seller. I have conducted hundreds of sales though Paypal-(can be verified through Paypal), and I will not have access to your credit card information.
Upon successful completion of a payment you will have IMMEDIATE access to the report for download, and you will also receive a confirmation email with another download link for downloading at a later time if you need.
I look forward to helping you and hearing your success story from the ravages of painkiller addiction.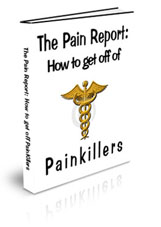 The Pain Report: How to get off of Pain Killers
P.S.- In case you're nervous about ordering from somebody you don't know, I want to reassure you that you're not dealing with some fly-by-nighter. I am an easy-to-find computer consultant in San Diego. I just want to help people get through what I have already been though, as easily as possible.
Let me ask you this: You can go research the internet and try to find all the stuff in my report. You can spend hours or days trying to find it all, and still not find it, and you would spend hundreds of dollars more on treatment, or would you rather save that money by spending only $14.97 ? If you would rather save the hundreds of dollars then just buy the report. It's only $14.97 and comes with a money back guarantee. You can't lose.

71 Responses to "The Solution"
To Leave a NEW Comment Click HERE, or scroll to the BOTTOM
Or Read Newest Comments Below: